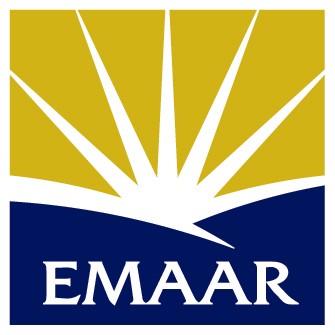 Emaar Healthcare Group, the healthcare subsidiary of Emaar Properties PJSC, has entered into a collaboration with Emirates Healthcare Limited (EHL), an international healthcare service provider with a strong presence in the region, on its healthcare portfolio. As part of the agreement, which takes effect on January 15, 2011, EHL will operate The Dubai Mall Medical Centre, the Arabian Ranches and Meadows clinics.
EHL is a wholly owned subsidiary of Emirates Healthcare Holding Limited (EHHL), the Middle East platform of Medi-Clinic Corporation which also owns the largest private hospital group in Switzerland, Hirslanden AG, with 14 hospitals. Medi-Clinic also owns and manages 53 private hospitals in Southern Africa.
With 74 hospitals and clinics worldwide, Medi-Clinic Corporation is currently one of the top 10 largest listed private hospital groups in the world based on the market capitalisation of listed private hospital groups. EHL Management Services employs around 1,500 people, and operates seven of the UAE's most prestigious healthcare facilities including Welcare Hospital, The City Hospital and five successful private clinics in Dubai (Welcare Ambulatory Care Centre, Emirates Diagnostic Clinic, Welcare Clinic Mirdif and Welcare Clinic Al Qusais, as well as the newly opened Welcare Ibn Batutta Clinic).
Mr Mohamed Alabbar, Chairman, Emaar Properties PJSC, said, "As part of our long-term vision to create and sustain long-term value for our stakeholders, Emaar is concentrating on our core competencies of creating premium real estate developments in key emerging markets across the world. We will continue our emphasis on business and geographic expansion, while exploring partnership opportunities with proven specialists to bring greater value efficiencies to our operations."
He added, "Emirates Healthcare Limited has demonstrated its competencies in delivering world-class healthcare, and we are confident that our agreement will further establish the healthcare assets in our communities as among the most efficient healthcare providers in the region. Our agreement is a perfect example of how strong partnerships can enhance the quality of life by leveraging on each other's core strengths."
Emaar will continue its strategy of building partnerships and growth opportunities in all the markets that Emaar is currently developing master-planned communities, especially in the Middle East and North Africa, the Indian Subcontinent and South Asia.
David Hadley, CEO of EHL, said, "EHL has access to a wealth of combined expertise and the shared knowledge of internationally qualified medical experts. We have proven our excellence in providing superior standards of medical care, through an international team of healthcare professionals, and recorded a revenue growth of 27% since 2009."
He added, "The three clinics are the embodiment of the EHL vision of private healthcare delivery. This move provides us with a fantastic opportunity to be able to maintain and build upon the high level of patient care. We are extremely proud to be associated with the Emaar brand and are confident that the quality standards of both our organisations complement each other. We will introduce systems to enhance operational efficiencies as well as strengthen the healthcare standards further."
The Dubai Mall Medical Centre, located in the world's largest shopping and entertainment destination in Downtown Dubai, as well as the Arabian Ranches and Meadows clinics have established their credentials as community healthcare centres offering the most modern advances in medicine. The centres have a team of experienced professionals drawn from around the world.
.