Pest Control Maintenance :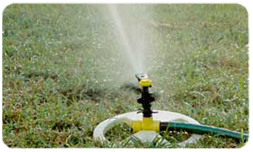 A well-maintained workplace can create the right impression, improve employee efficiency, and reduce your operational costs. As a proven leader in building maintenance, BMS has provided unparalleled attention to detail since 1986. We satisfy even the most demanding clients, including many Fortune 500 companies, luxury hotels, trophy office properties, colleges & universities, private schools and corporate facilities.
Great companies achieve superior results for their clients with extraordinary people—this is the net effect of the BMS culture. One of the greatest challenges facing organizations today is attracting and retaining "the best and the brightest" professionals to serve our clients needs. With 2,200 employees in Boston, New York, Philadelphia and Washington, BMS has developed one of the most experienced facility management "brain trusts" in the industry by investing in our people and creating an atmosphere of trust, integrity and performance.
is dedicated to the idea that every client is a long term relationship. Our mission is to provide an environment that is clean, safe, and an enhancement to the work day. No problem is too small, no job too big, and no client is taken for granted.

Sustainable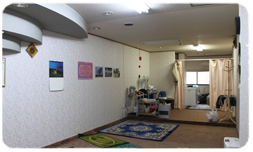 The design and construction of a building is only the beginning of the building's environmental impact. Implementing green building operations and maintenance (O&M) practices ensures that building systems achieve maximum efficiency over the life of a building.


The USGBC created the Leadership in Energy and Environmental Design (LEED) green building rating system, a framework that has become widely accepted as a benchmark for certifying green buildings. LEED for Existing Buildings (LEED-EB) focuses on Operations and Maintenance of a building, with a goal of help building owners and occupants operate in a sustainable and efficient way over the long term. The LEED-EB rating system is currently being updated and renamed LEED for Operations and Maintenance.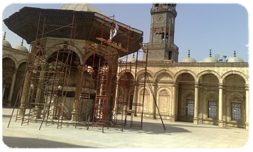 Integrated offers True Nationwide service. Our enabled supply chain is already in place and currently serves all areas of the United States. Additionally, our current coverage also extends to the rural communities; areas often overlooked by other service companies. Our multi-service platform includes all of the basic building/property maintenance services such as landscape, snow removal, pest control, plus a variety of repairs like plumbing, electrical, locksmith (up to 18 services are currently offered). The combination of True nationwide coverage and our wide range of services, allows you to significantly improve procurement efficiency. Moving from a site or a regional model to a more comprehensive, nationwide & multi-services model will reduce your total services spend.

John Schroeder, airport lighting engineer for Mn/DOT Aeronautics, facilitated the sharing of ideas and best practices among session participants, including airport managers, maintenance staff, consultants, and elected officials. Schroeder began his career as an electronics technician at Control Data Corporation and worked for Unisys in computer engineering and development until joining Mn/DOT Aeronautics in 1989. umber of mosques in Saudi Arabia has reached 38,820 and the production of King Fahd Complex for Printing the Holy Quran has totaled about 117 million copies since its establishment in 1405H (1985G). The Holy Quran's meanings are tra


Creative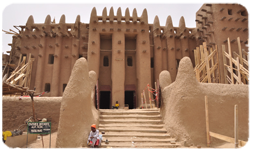 A Creative Building Maintenance Inc. (Delaware Corporation) is debtor-affiliate of Creative Building Maintenance Inc. (Ontario Corporation), which is the lead debtor under their jointly-administered Chapter 15 case. The Debtors provide cleaning and building maintenance services to various commercial customers throughout Canada and the United States. Approximately 88% of the Debtors' sales resulted from contracts with PetSmart Inc., The TJX Companies, Inc., and Michael's Stores, Inc.

committed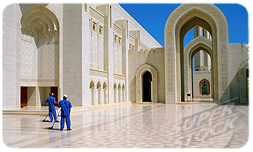 as created by experienced professionals in the field of building maintenance who saw the need to offer customers fair pricing, an environmentally green cleaning process that works and an opportunity to create a "One Stop Shop" for all facility service needs that create undue demands on facility professionals.
Totally Green Building Maintenance is committed to having a "zero tolerance" on using chemicals that are environmentally unsafe.
We are committed to ensure that what is used to clean your facility does not make an environmental impact.
Our staff of cleaning specialists are certified to use green products that will confirm to your facility green standard are skilled on the proper usage and application process of those green products that will be allowed on your facility.